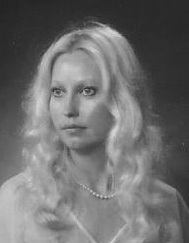 "Is this Heaven's cloud I sleep on is why my eyes see only white hazy shadows
Are you saints floating here?
Stop your flight, fair silent beings!
Come closer so that I might know your strange faces!"
The customized Cessna jet aircraft Sheila Stoffel is piloting experiences technical meltdown and crashes into rocky terrain mere miles from her hometown of Soleil. Horrifically injured beyond recognizable, Sheila is airlifted to the hospital where a team of specialists gather led by reconstructive surgeon, Christophe Thomas, MD. Sheila wakens in ICU mechanically ventilated and immobile swathed in plaster casts trying to make sense of her surroundings, physical condition and state of mind as she tries to associate words spoken in conversations between the faces passing over her across the only horizon she sees; the ceiling.
Four former high school friends are reunited in an event none of them could possibly have planned.