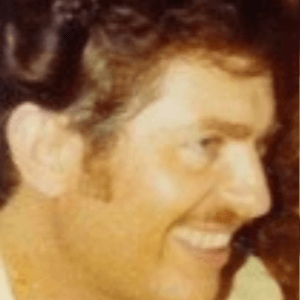 A bilingual author, ALBERT RUSSO writes in both English and French, his two "mother tongues" ; he also speaks five languages fluently and has lived in Africa, the United States and Europe. He is the recipient of many awards, such as The American Society of Writers Fiction Award, The British Diversity Short Story Award, several New York Poetry Forum Awards, Amelia Prose and Poetry Awards and the Prix Colette, among others. He has also been nominated for the W.B. Yeats and Robert Penn Warren poetry awards. His fiction, which has been praised by James Baldwin, Pierre Emmanuel, Paul Willems, Gilles Perault and Edmund White, has appeared worldwide in a dozen languages.
Some of the journals and magazines that have published his work

The literary Review, Confrontation, The International Herald Tribune (published with The New York Times and The Washington Post), Playboy magazine (French edition), Cosmopolitan (Dutch Edition), the Midatlantic Review, Books in Canada, impulse, Short Story International, Ambit, The Edinburgh Review, Chapman, Indian Litterature, The Taj Mahal Review, Africa Prize, New Hope International, Passport, World Wide Writers, The European Journal of Psychology, Prospice, Envoi, Poets for Africa, The Body Politic, The Auschwitz Foundation Bulletin, Fremde Verse, Los Muestros, Plurilingual Europe, etc. The BBC World Service has broadcast his story "The Discovery".
His African novels have been favorably compared to V.S. Naipaul's work, which was honored with the Nobel Prize for Literature in 2001. He is a member of the jury for the Prix Européen (with Ionesco, until his death) and sat in 1996 on the panel of the prestigious Neustadt International Prize for Literature which often leads to the Nobel Prize.
Excerpts from the essay "Albert Russo and South Africa" by Leslie Schenk in World Literature Today, published with UNESCO.

The more our world shrinks, the more fragmented, in some respects, becomes our knowledge of the literatures of other nations. It now takes but three hours and a bit to travel by rail from the Gare du Nord in Paris to Waterloo Station in London; it now takes a bit less than four hours by air (Concorde) to fly from New York to London Yet, whatever the economic of other explanations may be, the exasperating fact remains that translations of works from other languages into English are proportionately fewer than ever before.

Moreover, this unSanforized shrinkage of our world is naturally paralleled by increasing numbers of people living out their lives in countries of wich they are not nationals, and these conspicuously include writers. Between Petrarch and Joseph Conrad, I doubt many of us could list many names, but since World War II we are legion. And I know of no more symptomatic and enlightening example of our newly deracinated literature than Albert Russo.

Consider Russo was born in what is now Zaire, of an Italian father (who was born in Rhodes during the Italian occupation of the Greek Dodecanese) and an English mother (brought up in Rhodesia, today's Zimbabwe), which makes him neither Zairois, Italian, Greek, Rhodesian, Zimbabwean, or English. After primary and secondary education in francophone and anglophone Central and Southern Africa, he spent four years obtaining a degree at New York University, which does not make him American. During his seventeen Zaire-Rwanda-Burundi years he spent several months of every year in South Africa, adding up to almost four years, albeit in spaced-out instalments, during turbulent times, but this does not make him South African.

He has by now spent the greater part of his life in France, but does that make him French ? Jamais ! He has been translated into Greek, Turkish, German, Polish, Russian, Flemish/Dutch and Serbian, and he happens to carry a Belgian passport. Bearing in mind James Baldwin's pertinent remark, "it is perfectly possible to be enamored of Paris while remaining totally indifferent, or even hostile to the French," what do all these geographic facts make of Albert Russo ? Answer as a writer, he is simply uncategorizable by nationality… see here…
Russo writes in American English and in French and has published over three hundred poems, short stories, and essays in Australia, Belgium, Britain, Canada, France, India, Nigeria, Sri Lanka, the USA, and Zimbabwe, plus more than a dozen novels published in both anglophone and francophone countries. His poems are invariably about the human condition irrespective of geographic or national settings, and he has more than once been published in monetarily risky books of poems in English and in French within the same covers. One such book he entitled "Dans la nuit bleu-fauve" on one cover, then, turned upside down, "Futureyes" on the other Another book, yet to appear, "contains English and French versions of the same ten poems, and it is impossible to tell which were originally written in French, wich in English ; the messages are the same but the images are necessarily different, and each version sheds light on the other most interestingly, at least for those of us who are polyglots. Many of Russo's short stories have definitely American backgrounds, while others are set in Italy, Sri Lanka, China, etc. All his published novels to date, however, center squarely on Africa and were either adapted by himself from American English into French or written directly in French.
More about Albert Russo see here…
and:
www.albertrusso.com
www.authorsden.com/albertrusso
www.albertrussobilingual.com/index.htm