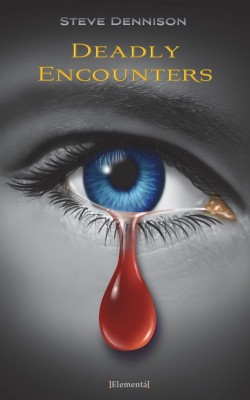 The wife of a south-London villain is brutally beaten and then murdered. Eyewitnesses identify her lover Tony Simpson, as the murderer. Simpson reads in the morning paper of the police hunt for him, but after a night of heavy drinking he suffers from amnesia and has no alibi. His wife refuses support and he must seek shelter with friends. Soon he discovers a devious plot to frame him…
Look up here...
"When I get a little money, I buy books. If any is left, I buy food and clothes." — Erasmus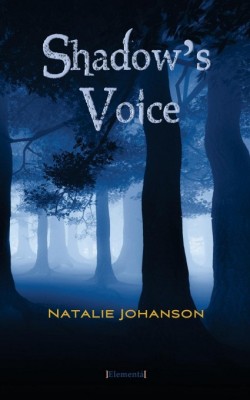 "From the start it is clear that Rose has some shadowy talents and has experienced a troubled upbringing, but Shadow's Voice is a good story of an unlikely heroine finding her way in the world that Natalie has created. The enigmatic magic that Rose seems eager to be rid of is excellently described and well fleshed-out…." amazon five stars!
Look up here...
"There is no friend as loyal as a book." — Ernest Hemingway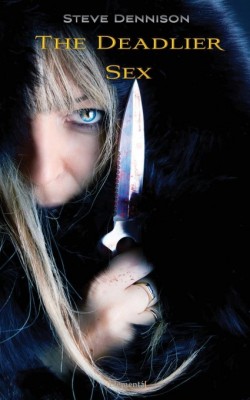 … a freelance journalist, ex-barrister, ex-cop, hurries to Texas to save his former girlfriend Jenny Bell from the executioner's deadly injection, he has no conception of the perils awaiting him. Jenny, a sex-obsessed Englishwoman living in America, is on death-row for the murder of three soldiers. Dennison finds out about a plot to railroad Jenny and seeks proof of her innocence while exposing the real killer. Matters worsen when…
Look up here...
"Reading is the sole means by which we slip, involuntarily, often helplessly, into another's skin, another's voice, another's soul." — Joyce Carol Oates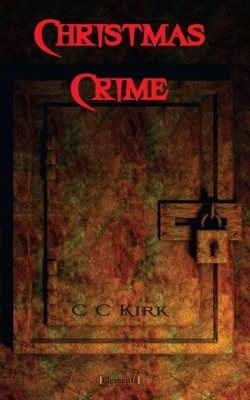 … too late to prevent the brutal murder of a former beauty queen with an inquisitive nature and a fatal attraction for the wrong men. It is a race that will pit them against corrupt officials and that will test Mark's closest friendship. It will become a race for Ariel's life…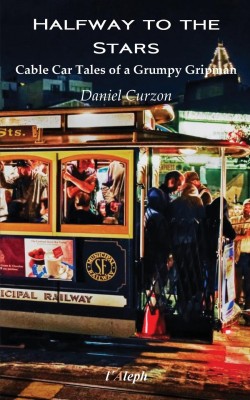 "Halfway to the Stars will thrill an audience seeking entertainment untouched by editorial censors. This is stand-up comedy at its literary best, with controversial pieces included to strike the strongest blow where needed. Race, gender, religion, culture, and… are all targets in Curzon's cable car chaos." – Julia Ann Charpentier – Clarion/Foreword Reviews Five Stars
Look up here...
"I am simply a 'book drunkard.' Books have the same irresistible temptation for me that liquor has for its devotee. I cannot withstand them." — L. M. Montgomery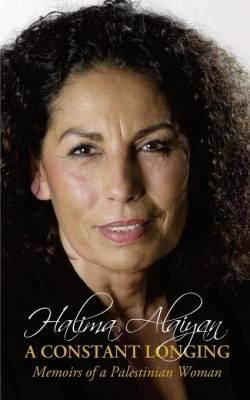 "If a movie were made of Halima Alaiyan's dramatic life of dislocation, disappointment, and transformation, it would challenge credulity…" Thomas BeVier, in Foreword Reviews – Fall Issue 2014. Barely a year old, she flees Palestine with her parents. She grows up as an exile in Egypt, feeling the constraints of Islamic tradition on women. At sixteen, following an arranged marriage, she embarks on an even more restricted and isolated life in Saudi Arabia…
Look up here...
"It is what you read when you don't have to that determines what you will be when you can't help it." — Oscar Wilde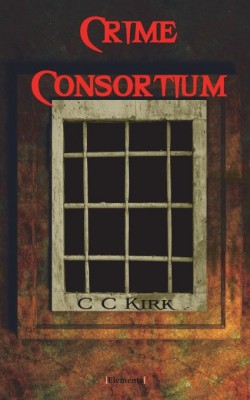 Who polices the police? The suspended commander of an elite police unit is found dead. It soon becomes clear that it was a hit for hire and that there is no shortage of suspects. Was he killed by someone he had investigated? Or by some of the people he accepted bribes from to protect them from investigation? Or by one of the people he had embroiled to help him in his protection racket?
Look up here...
"The one way of tolerating existence is to lose oneself in literature as in a perpetual orgy." — Gustave Flaubert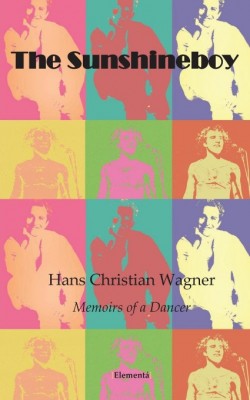 "The Sunshineboy describes those years in vivid pictures with valuable references to the world of stage and theatre in Vienna at that time. Hans-Christian, has given readers an insight into the perception of gender issues in post war Austria through describing touchingly his brave acts of defiance and the beautiful path he has chosen of healing and forgiving." Liz King - the prominent dancer, choreographer and pioneer of the Austrian dance scene.
Look up here...
"My alma mater was books, a good library…. I could spend the rest of my life reading, just satisfying my curiosity." — Malcolm X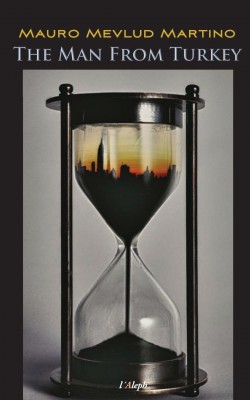 As Frank and Layla search for love, for commitment in the village of New York, in the village of their hearts, they encounter the likes of bloated Botero type characters oddly real and traveling as if in a blimp through the village… and, Hakim Luqman: the character that pinpricks the blimp into its soft landing into the world of Memo and Burcu…
Look up here...
"I cannot live without books." — Thomas Jefferson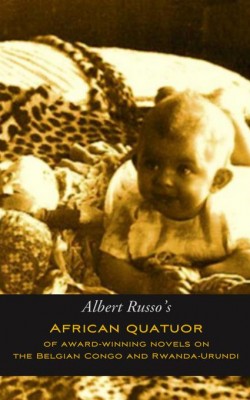 The African Quatuor of Albert Russo includes the author's award-winning novels set in the former Belgian Congo and Rwanda-Urundi, with historical facts which will surprise the readers who are only aware of the often distorted reports they gather in today's media… – James Baldwin's words to the author, penned the year of his death: «I like your work very much indeed. It has a very gentle surface and a savage under-tow. You're a dangerous man.»
Look up here...
"Reading brings us unknown friends." — Honoré de Balzac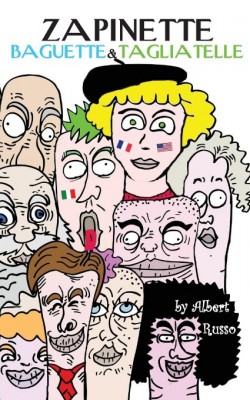 "Be warned, Zapinette's gems of insouciant wit tend to become infectious. This wise-child's deceptively worldly innocence takes the entire gamut of human endeavor in its compass. Hardly anyone or any¬thing escapes unscathed. Michael Jackson, Vittorio de Sica, Freddy Mercury, Mao Zedong, Bill and Hill, the Pope, Fidel Castro, and even Jesus of Nazareth all come under Zapinette's delightfully zany fire…" – The Literary Review
Look up here...
"A good book is an education of the heart. It enlarges your sense of human possibility what human nature is of what happens in the world. It's a creator of inwardness." — Susan Sontag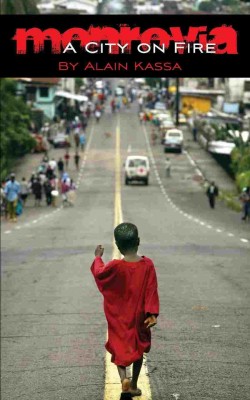 "When we read the book each time it's the same emotion, we think ourselves in the spot. We are held in suspense throughout the story, a unique testimony. This is factual, written in a journalistic style at times and some¬times as a script for a documentary." - Marie-Eve Raguenaud, MSF 1997-2009
Look up here...
"Good friends, good books and a sleepy conscience: this is the ideal life." — Mark Twain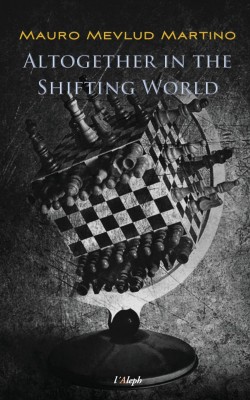 A heart that beats from the mechanisms of divinity and reveals that EVERYTHING IS BEAUTIFUL. But, before arrival, as James Marcus, a fallen man in a fallen marriage in Toronto, Canada, I had to make a supreme choice: to leave all as I knew in search of… Aspendos…
Look up here...
"I have always imagined that Paradise will be a kind of library." — Jorge Luis Borges

Editorial L'Aleph was founded in 2006 with the aim at publishing primarily works of trans-national writers in different world languages without boarders. L'Aleph was inaugurated in cooperation with the Else-Lasker Schüler Society and the Exil-Archiv based in Wuppertal with a strong commitment to writers' empowerment.
Visit l'Aleph...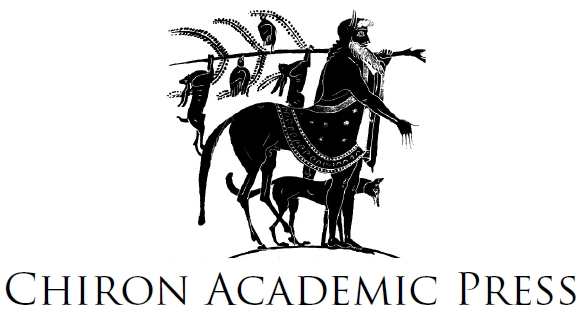 Chiron Academic Press is the young prestigiuous academic brand of Wisehouse, with focus in the field of Management and Leadership, Computer Science and Digital Economy, Basic Research, Society and History, as well as academic text books and dissertations.

Elementá was founded with the aim at publishing primarily works of talented writers with entrepreneurial and experimental spirit. Elementá was established with a strong commitment to the empowerment of passionate writers of very different genres. Elementá is an exploration by writers and readers in the multiverse of books.
Visit Elementá...